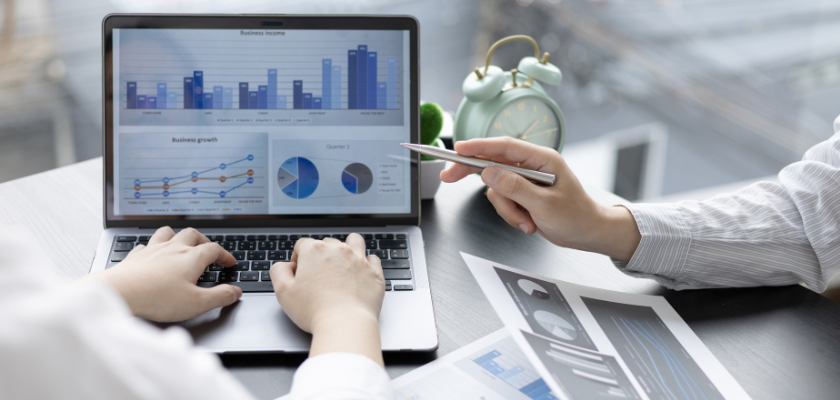 Don't be Shortsighted, Long-Term Vision Matters
As a business executive, particularly in the challenging times of recent years, it is too easy to get caught up in short-term thinking. After all, we have critical issues to think about and solve to simply get through the day, the week, or the quarter. While I certainly believe engaging in short-term thinking and problem solving is often necessary, as a  business leader it is imperative to give significant focus to the long-term.
Think long-term
Thinking long-term is about creating a vision for the future. It is about what you envision for your business down the road, maybe in three years, five years, or even considerably further down the road. In thinking long-term and establishing a vision for the future, it is imperative to have your business structured around corporate core beliefs and fundamentals that will not change. It is a far more difficult proposition to establish a long-term vision when you are not clear about the core beliefs and fundamentals of your business. What are those core beliefs that are indispensable? What are the fundamentals of your business model that you want your organization to be the very best at, and will being best at such provide a long-term advantage? Focusing on such questions prior to crafting your organization's vision or developing a long-term strategy will likely yield a far greater opportunity for long-term success and will mitigate the risks associated with the journey toward the vision.
Follow through
Once establishing a long-term vision, the process of following through and getting there is often a more difficult challenge than establishing the vision itself. Certainly, recognizing and strongly believing in the vision is a critical first step. If you don't have a voracious appetite to attain such vision, and lack appropriate buy-in from key leadership for such vision, the task is going to be that much more difficult, if not impossible. 
Exercise thoughtfulness
The process is also about giving appropriate thought to decisions that are being made today, and attempting to recognize the consequences such decisions may have down the road. Will such decisions and ensuing actions have a positive impact on efforts toward reaching the vision, or will they potentially be too disruptive or incur too great a risk, and thus make the journey toward the vision that much more difficult?  
Be flexible
Another important attribute in efforts to achieve the organization's vision is the need to exercise flexibility when warranted. Circumstances change and can often change quickly. While the core beliefs and fundamentals of the business along with the long-term vision remain intact, short term decisions and the roadmap to meeting the vision may need tweaking based on changing industry dynamics, the current economic climate, global considerations, and any number of other potential factors. Therefore, staying on course for the long-term may very well require adjusting shorter term decisions to enable you to get to the end goal. While there may be times when you are tempted to change course and believe the vision may need to be altered or potentially scrapped for a new vision, and unless significant circumstances justify such thinking, you likely need to stay true to the vision. Staying on course can be challenging, but if you truly believe in the vision you have created for your business then sticking with your vision is likely your best course of action.
Remember your long-term vision
Finally, I recently read the most current Letter to Shareholders by new Amazon President & CEO Andy Jassy which is included in Amazon's 2021 Annual Report. As with all past letters to shareholders, this letter also included the following closing:
"P.S. As we have always done, our original 1997 Shareholder Letter follows.  What's written there is as true today as it was in 1997."
Amazon and all great companies never lose sight of long-term visionary thinking. The 1997 Shareholder Letter very emphatically addresses the notion that, "It's all about the long term." While I will leave it to you to read the letter, an important learning from industry leading companies like Amazon is that the long-term road can be full of potholes, obstacles, and decisions that may not be in the best short-term interest of the organization and its shareholders. However, keeping a razor sharp focus on your organization's fundamentals and core values, along with evaluating and recognizing how in-the-moment and other short-term decisions impact the long-term vision will go a long way toward sustained success.
Interested in learning more? Contact us here.