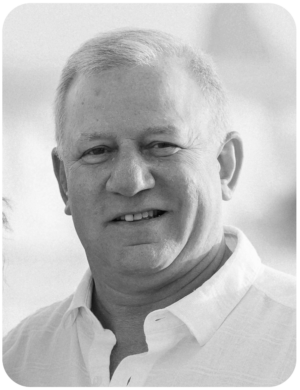 Peter Felsenthal
Principal
Fun fact: Peter was a drummer in high school and played in several rock bands.
Peter brings his 40-year career with a 4th generation, family-owned and operated business to Lift's advisory board. During his 40-year career, he was CEO for 20+ years. His specific skills include managing the dynamics of a multi-generation family business, building a strong business culture focused heavily on the "human" side of the business—including diversity and inclusion, and creating a strong team. Additionally, he has worked closely and effectively with outside service providers including senior banking staff, factory partners, and outside legal counsel.
Peter's experience has given him knowledge on how to create meaningful relationships with senior-level executives, a strong understanding of warehousing and distribution operations, and strategic planning. He utilizes his prior legal education and experiences to effectively make important business decisions.
Peter has served on a number of boards including Southaven MS Chamber of Commerce, Desoto County MS Economic Development Council, and Plough Towers. Currently, he serves on the board for The Unknown Child Foundation as well as the Allocation Committee for the Lemsky Endowment Fund of Memphis Jewish Federation.
He is Co-Chair for the 2022 American Heart Association Memphis Mid-South Heart Ball.
Peter earned a JD from Memphis State University School of Law and a BA degree in Business Administration and Economics from Vanderbilt University. In his free time, he enjoys traveling, wine tasting, golfing, playing pickleball, and spending time with his family, grandchildren, and friends.